QUANTARAD TECHNOLOGIES (QTM) provides accredited on-site calibration of vast range of chambers and is capable of calibrated humidity chamber from Humidity as low as 5%RH up to 95%RH over a temperature range from 23°C to 90°C and Temperature chambers from -196°C to 300°C.
Our engineers are have many years of experience to perform adjustment, trouble shooting and calibration. We does calibration accordance to international standard IEC 60068-3-5:2018 and IEC 6008-3-6:2018 so reassure your chambers are in good hands.
ON-SITE CALIBRAITON SERVICE
Humidity Chamber
Temperature Chamber
Walk-In Chamber
Freezer
Chiller
Oven
Cold Chain Services
Probe placement for 9 Point Temperature Calibration up to 2000 litre and 15 point for 3000 litre and above.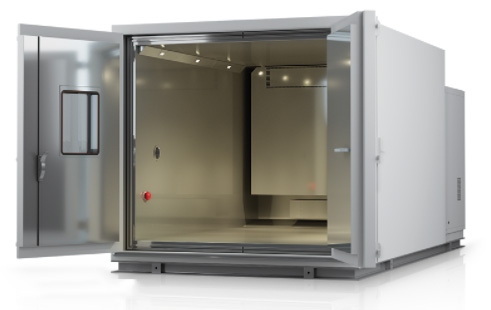 Quantarad Technologies Sdn Bhd uses highly accurate calibration equipment to carry out calibration. Making sure our customer equipment are accurately calibrated to the lowest tolerance.
Did not find what you looking for? Please contact us for more info.