What are Hardness Reference Test Blocks?
Hardness Reference Test Blocks are used to indirectly verify a hardness tester. Indirect verification should be performed every 12 months as a minimum in accordance with the appropriate standard. This requires 5 indentations to be measured and their repeatability and error confirmed to be within the limits set by the standards. Additionally it is good practice to verify the hardness tester each morning to ensure that the machine has not been tampered with overnight or that the indenter has not been damaged.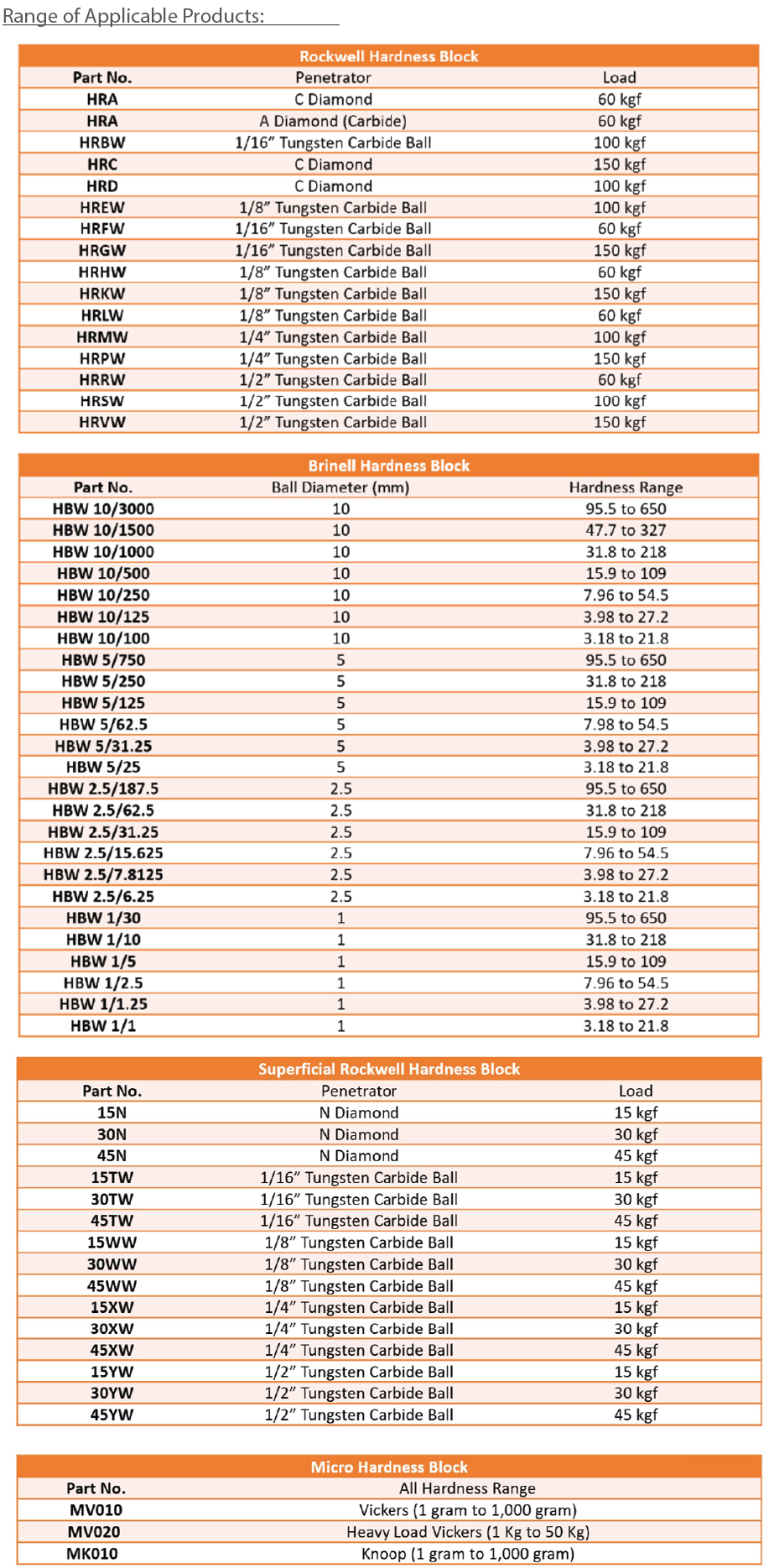 For more information, kindly submit your enquiry form through the link below. Our sales personnel will touch base with you at the soonest.